The grand stage was set, the atmosphere brimming with anticipation, and the maritime and logistics industry's finest gathered at the 13th edition of the All India Maritime And Logistics Awards (MALA). Held on August 24, 2023, at the opulent Hotel JW Marriott Mumbai Sahar's Grand Ballroom, the event was a testament to the dedication, innovation, and achievements within this dynamic sector.
MALA has evolved into more than just an awards ceremony; it's a benchmark of quality, a celebration of best practices, and a showcase of innovation. Spanning across various segments of the maritime and logistics domain, these awards are a tribute to the tireless efforts of companies and individuals who have gone above and beyond.
The selections are made by a distinguished jury, comprised of luminaries from the industry itself. This ensures that the recognition is not just an accolade, but a true representation of the sector's values, achievements, and aspirations.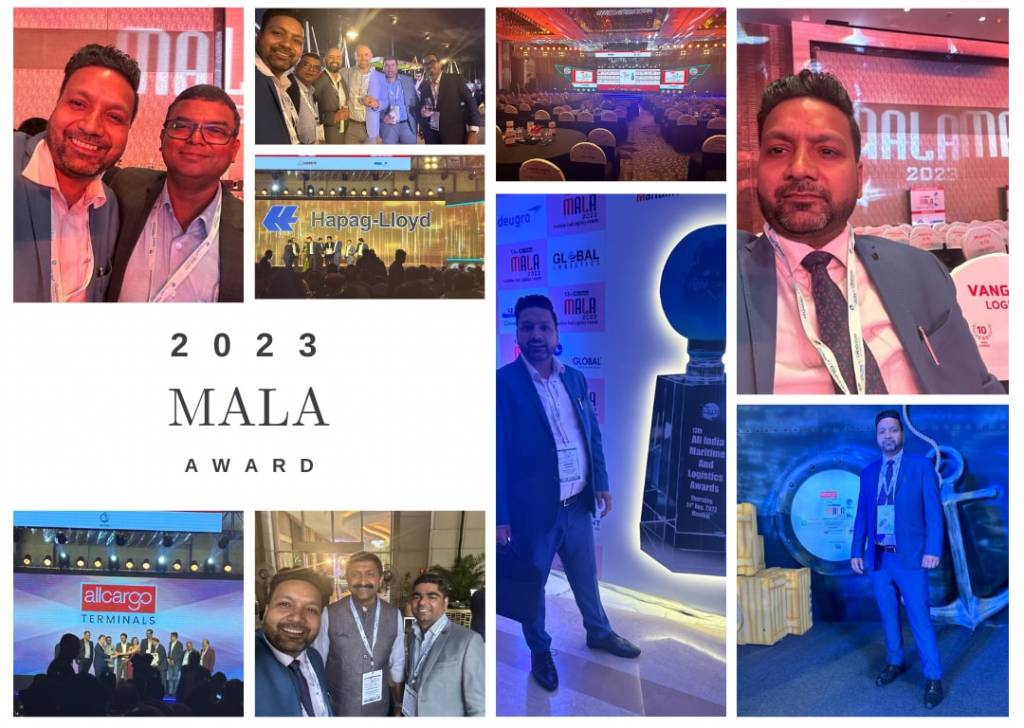 The aura of the event reflected the prestige of the awards. The anticipation was palpable, and the ceremony saw an assembly of the industry's crème de la crème. The guest list included stalwarts, professionals, policymakers, and regulators, past and present. The sheer presence of these luminaries added a sense of camaraderie and unity to the evening.
One of the hallmarks of MALA is its fairness and transparency. The awards hold immense credibility, as they are meticulously scrutinized by a panel of eminent jury members. The selection process is based solely on merit, focusing on performance and key parameters from April 2022 to March 2023. This commitment to transparency ensures that the awardees truly embody excellence in their respective categories.
We would like to congratulate the proud winners of MALA 2023. AllCargo Terminals, Hapag-Lloyd, Teamglobal Logistics Pvt. Ltd. (Winner of LCL Consolidator), Zipaworld (Winner of Digital Freight Forwarder), and Seashell Logistics (Winner of Project Logistics Personality) have won the awards and added feathers to their caps.
MALA 2023 was not just an event; it was a convergence of minds, a celebration of achievements, and a platform to honor the exemplary contributors to the maritime and logistics realm. The gala awards night was a reminder of the sector's vitality, its commitment to growth, and its unyielding pursuit of excellence.
As our CEO attended this prestigious event, he witnessed firsthand the spirit of unity, innovation, and excellence that defines the maritime and logistics industry.
Here's to the excellence that propels this industry forward, and to many more years of celebrating remarkable achievements at the All India Maritime And Logistics Awards.